This is a sponsored post brought to you by Magshop.
Yo! I'm delighted to have been asked, along with 9 other fellow Aussie Daddy Bloggers to take part in a Fantasy Fathers day Challenge where one of us can WIN a day out courtesy of Magshop.

Here's the thing though, you can WIN a monthly magazine subscription courtesy of us, the Aussie Daddy Bloggers. All the details are below.
Here is my entry for the Fantasy Fathers Day Competition 🙂 
– – – – – – – – – –
If I daydream about an ideal, dare I say perfect Father's Day, it would start off with, well, a chance to dream some more by sleeping in till at least 8am. When I wake up, my wife and sons greet me in the dining room with all smiles. Mrs Cbay prepares a lovely filipino-style breakfast for our family of longsilog (a portmanteau of longanisa, siningag, and itlog – translated as sausage, garlic fried rice and eggs). The boys even helped mummy out, by being behaved all morning! There's also a side of pandesal, and of course a double shot of coffee from our lil' espresso machine.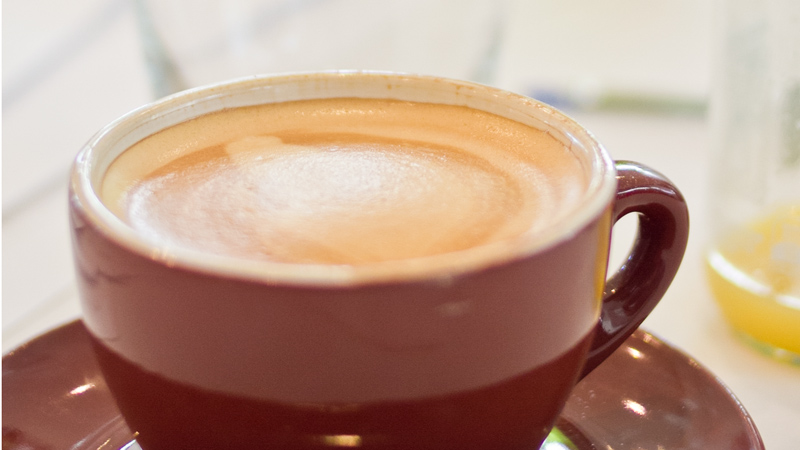 The beautiful aroma of freshly ground beans from our favourite roaster fills the air. "This is the life", I say, smiling at my wife and sons, "all I need is you guys. And this coffee, mmmmm…" I take a sip and close my eyes, "just being here with the three of you is the best gift I could ask for." The warmth of the coffee and the the sun pouring in through the window envelops me, a wave of comfort washes over me.
The bliss is interrupted by a shuffling sound in the garage. I immediately rush up off my chair, carefully as not to spill my coffee, and make a beeline to the garage door. "Hey!"
I find auto detailing guru Paul Dalton applying some wax to our car. But… that's not our car… "Oh, surprise!" says Mrs Cbay, "We got the first Skoda Octavia III VRS wagon in Australia, and it came with a special detailing package. I didn't know that meant him," motioning to Paul, as he applies the 17th layer of Swissvax Crystal Rock to the beautiful Steel Gray finish. "Now let's go, we don't want to be late for the family barbecue!"
"Ohhhh…kay…" as I struggle to catch myself. And my coffee. For some reason the kids are magically all dressed up and ready to go.
"We can't take the new Octy though. Paul's not done with it yet, plus he's going to the local garage to get the Audi S3 engine conversion done and some fresh Vossen CV3's put on. And those KW Street Comfort coilovers you keep going on about."
WTF? Did my wife just say… "But we've got a loan car for the day," Mrs Cbay continues, as she wrangles the boys into the beast of an Audi RS6 Avant parked in our driveway.
We get to the barbecue quickly.
Greeting our parents and our brothers, I take the boys trikes off the roof racks so they can have a bit of a ride around. I get to have a good chat with my dad and dad-in-law around the barbecue, as we start grilling some chicken wings. I thank them for always being great, wise, supportive and inspirational. Wanting to have a toast to daddy-hood, I realise I'd forgotten to unpack the crate of San Miguel's from the boot.
As the tailgate opens, DJ Jazzy Jeff leaps out of the boot of the RS6 with a trailing "AAAAAAAHHHHHHHH", like he was thrown out of Uncle Phil's house. He brushes himself off, and I realise he's dressed as DJ Lance Rock from Yo Gabba Gabba!
"How… what the?" Now at this point it is starting to get a bit ridiculous. "No time to explain, Mike, because… It's time to DANCE!" He hands a crate of beer to my dad and dad-in-law, pulls out a crate of records, and begins mixing and scratching beats using the turntables located in the boot of the wagon. So dance is what we do.
While partying to the sounds of DJ Jazzy Lance Jeff Rock, we get interrupted by a strange spacecraft landing next to the RS6. It's the Planet Express ship from Futurama! The Professor's voice airs through the speaker, asking Mrs Cbay and myself to join them on a delivery. "Good news Cbays!" I glance at my wife, who is already kissing our kids goodbye. "Don't worry, the boys are with our parents, we're all good to go" Mrs Cbay says with a grin. I hug our boys and hop onto the ship.
The Planet Express Crew, well, the voice actors who play the crew, are on board the ship. My wife and I enjoy a live rendition from my favourite Futurama episode, "The Sting", while snacking on some delicious chocolates from all over the world.
We arrive at Fiji. Our bure is ready for us exactly as it were on our honeymoon. Perfect! Downing a bottle of cham-paggin, we make use of the remaining rays of light and go for a beautiful sunset swim. All too quickly, a sinister formation of clouds appear in the near distance. The wind picks up, and the waves surge a little more.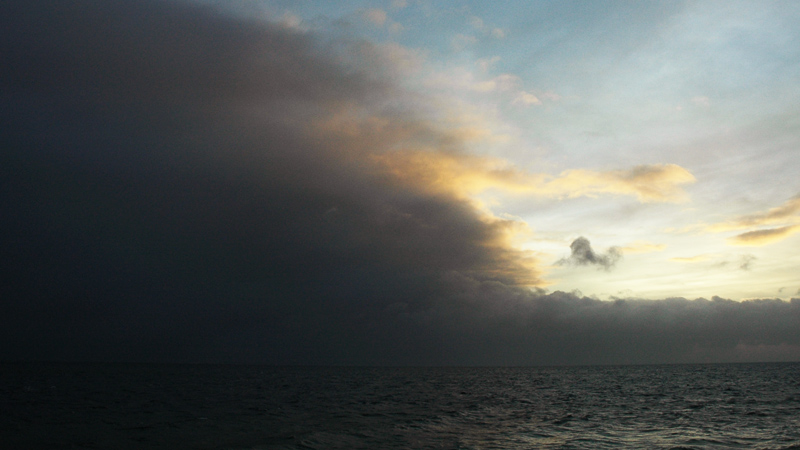 "Oh not again…" sighs Mrs Cbay. My mind races. What if this were a category 4 hurricane again like on our honeymoon, but this time it goes right over us instead? What if we weren't so lucky last time? Our kids, our little family, would they have existed?
I assure my wife, "As long as we're together, everything is perfect." I hold her tightly and close my eyes, as a warm wave of comfort washes over us.
When I open my eyes again, my wife is smiling at me. We're at the dining table finishing our breakfast. Our two boys are now running around the living room, giggling and making a mess. Standard fare.
"So what did you want to do today?" Mrs Cbay asks.
I take another sip of coffee. "Anything sweetie. As long as we're together, everything is perfect."
– – – – – – – – – –
Thanks for reading and now it's up to you to decide who will win the Fantasy Fathers day prize.
That's all happening over on the Fantasy Father's Day Competition page where you can Vote and Share your favorite, hopefully me!
Remember to vote each day for your favorite.
Click on this link to check out the other entries and also to Vote and Share your favorite!
Magshop Fantasy Father's Day Voting Page
Also, here's where you get the chance to Win. Just answer the simple question below and go into the draw to WIN a Magshop Magazine subscription from us Aussie Daddy Bloggers.
Don't forget to Vote and Share!